---
► TRIAL LISTENING – 試聴
kita kouhei 6th Full Album "After Loss" Digest
– Ambient , Drone , Experimental Music , Electronic , –
『乳白色の霧の中から静かに立ち現れる、あたたかく儚げな心地良い音の世界。』
---
『儚げな音のループやテープノイズが心地良く重なり、まるで乳白色の霧の中から音の世界が目の前に静かに立ち現れたかのように感じる、ノスタルジックさの漂う作品。
レア楽器アレイムビラによる水の滴るような透きとおった音色はもちろんのこと、エフェクターを通して歪ませたり、深くエコーをかけたりと、楽曲によって様々な表情を見せる。 そして、絶妙に不規則で今にも崩れ落ちそうなリズムメイキングも相まって、前衛絵画のような斬新さや色彩感、少しの寂しさと優しさを内包した音世界を作り出している。
また、クラシックの名曲、ショパンの「子守唄」をオマージュしてアンビエント・ドローン風にアレンジした楽曲なども聴き所のひとつ。 』
---
A nostalgic work in which ephemeral sound loops and tape noise are comfortably overlapped, and it feels as if the world of sound emerged quietly in front of you from the milky white mist.
The rare instrument Array Mbira shows various expressions depending on the music, such as the clear tone like dripping water, distortion through the effector, and deep echo. Combined with the exquisitely irregular and seemingly collapsing rhythm making, it creates a sound world that includes avant-garde painting-like novelty, color, and a little loneliness and tenderness.
Also, pay attention to the track that homages Chopin's "Berceuse OP-57". It's an ambient drone arrangement of classical masterpieces.
---
各種サブスクリプション -Streaming♪
kita kouhei 6th Album "After Loss"→
ご購入(ダウンロード)ページ -Click here to purchase♪
neuf label Online Shop -Japan
neuf label Online Shop -World
---
► 北 航平_kita kouhei 6th Ful Album『アフターロス –After Loss』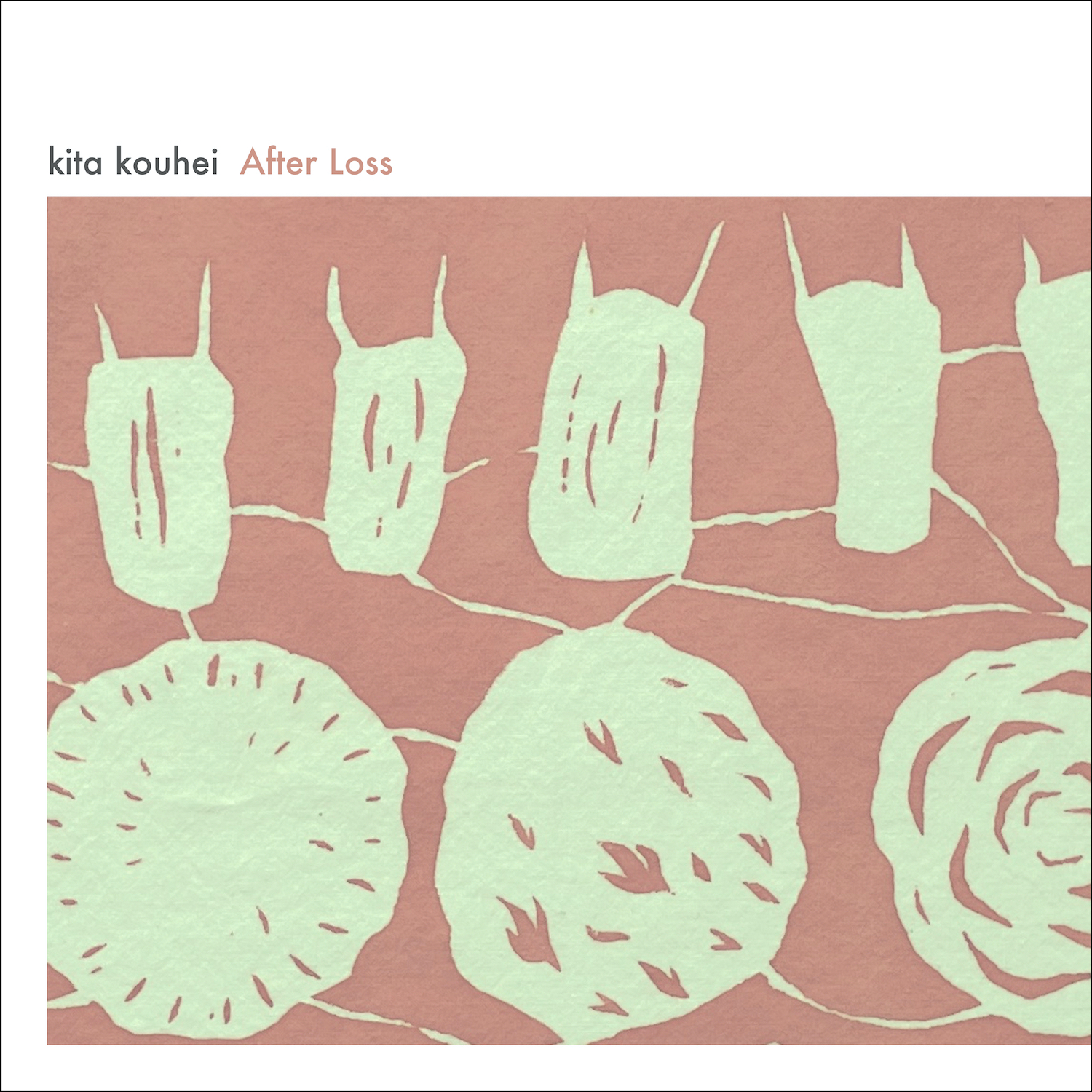 01. OP-57
02. After Loss
03. Leaf Vein
04. Catloaf
05. Haze Garden
06. Parallel Side, Pt. 1
07. Whimsical
08. Parallel Side, Pt. 2
09. Berceuse
10. OP-57 End
北 航平 – 作曲 / 編曲 / 打楽器全般 / アレイムビラ / カリンバ / ピアノ / アナログシンセ
環境音 / プログラミング / レコーディング / ミキシング / マスタリング / アートワーク
---
– クレジット –

all songs written, composed, performed, mixed, mastered, artwork designed and produced by kita kouhei

recorded at studio guzli, kyoto, japan 2021-2022
except :
purring sound (track 4) by cello the cat
artwork drawn by kita yukie
released by neuf
---