---
► TRIAL LISTENING     – 試聴
coconoe 1st Full Album "A Halo of Light One Day" Digest
   – Ambient , Chillout , New Age , Experimental Music , Electronic , –
---
『いびつで不思議、だけどあたたかなまるみを帯びている。わたしたちの大切な日々と音のカケラをあつめて。誰も知らないアンビエント・ポップアート!』
『グラスが揺れる、猫が喉を鳴らす、鉛筆が紙を滑る…
ピアノ・ベース・パーカッション・チェロ・アレイムビラ(日本に数台の珍しい楽器)などの生楽器に加え、その音楽を彩るのは、日常の中にある音のカケラたち。ひとつひとつ丁寧に織り込まれた、有機的なそれらの音は、一見シックなアンビエントサウンドに遊び心と生命力を与え、聴く者をワクワクさせてくれる。そして、心なぞる旋律と不思議なハーモニー、生き物の如く転がるリズムとイノセントな歌声、全てが抽象画のように調和していく。
こうして描かれたサウンドと日本語の詞の世界は、優しく、切なく、どこか素朴で、地上に立つ人間の営みと広大な宇宙に存在する「何か」を結んでいるかのよう。』
---
Completed the first album "A Halo of Light One Day" by coconoe, an ambient pop unit by three musicians, kita kouhei, shingo mimura and takayama naoko.
strange and wonder, but warm and soft. Summarize our precious days and sound debris. Ambient pop art no one knows!
Glass shakes, purring sound of cat, pencil slides on paper…
The musical pieces that are used in daily life, such as piano, bass, percussion, cello, and arraymbira (several rare instruments in Japan), make up the music. These organic sounds, carefully woven one by one, add playfulness and vitality to the seemingly chic ambient sound and excite the listener. And the melody that traces the heart and the strange harmony, the rhythm that rolls like a creature and the innocent singing voice, all harmonize like an abstract painting.
The world of sound and Japanese lyrics written in this way is kind, simple, somewhere simple, as if it links human activities on the ground with something that exists in the vast universe.
---
► coconoe(ココノエ) 1st Ful Album『或る日のhalo – A Halo of Light One Day』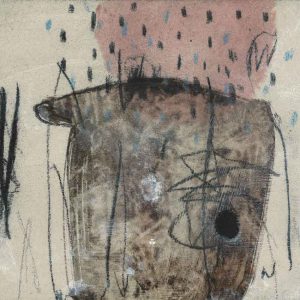 01. 或る日のhalo – A Halo of Light One Day – 06:58
02. 星者の行進 – Universal Beings on Parade – 05:18
03. 誰もいないサーカス – Ghost Circus – 04:06
04. 神様が宿る木 – Tree for a God – 06:21
05. 12ページ – Twelve Pages – 04:49
06. 遠く、遠く、遠く – Girl Beneath The North Star – 04:31
07. 蜘蛛の糸 – The Spider's Thread – 05:29
08. 猫のレガート – Cat Legato – 06:01
09. 天鵞絨の森の奥 – Deep in Velvet Forest – 05:39
---
– クレジット –
all tracks produced by coconoe
kita kouhei : drums, arraymbira, kalimba, and all percussions
shingo mimura : piano, upright bass, electric bass, guitar
takayama naoko : vocal, chorus
except : cello by sasuke mori on 3, 4, and 8 track
purring sound by cello-cat on 8 track
chorus by saori tsutsumi on 9 track
recorded at studio guzli, kyoto and akari records, kobe 2018-2019
mixed by kita kouhei and shingo mimura
mastered by shingo mimura
translated by alison watts and yoichiro tachibana
artwork drawing by unno atsutaka
artwork design by kita kouhei
released by neuf
---